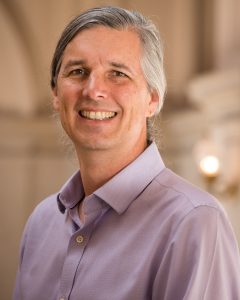 Scott Mauvais is the Director of AI and Global Partnerships for Microsoft Philanthropies where he leads an initiative to identify and jointly invest in social impact projects with Microsoft's largest customers.
Scott is a 20-year Microsoft veteran with leadership roles in consulting, corporate innovation, sales, smart cities, and now philanthropy. Most recently, he was the Director of Microsoft Cities where he worked with city leaders to apply the global resources and expertise of Microsoft to foster the civic tech ecosystem and create opportunities for economic growth.
Prior to that, he was the Director of the Microsoft Technology Center, an innovation lab where Microsoft's top architects worked hand-in-hand with Fortune 500 companies to envision, architect, and prove out solutions that addressed their top challenges.
Scott is a regular speaker on topics such as sustainability, urbanism, innovation, and the role for global tech companies in society. He often brings the contrarian viewpoint by highlighting the unintended consequences of introducing well-meaning changes to complex technical and societal systems.
Scott serves on the national boards of Upwardly Global, City Innovate Foundation, and the Urban Age Institute and co-owns The WELL, the ground breaking online community founded in 1985.
He lives in San Francisco.
---
You can download other longer/shorter versions and other headshots on my media page.